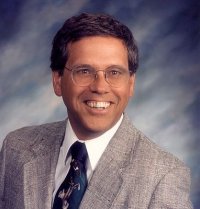 Jeff Mohr – CEO Mohr Mfg & Rear End Collision Expert
Jeff is CEO of Mohr Mfg is an expert in rear end collisions involving vehicles equipped with receiver hitches.
He is available on an individual consulting basis and has a Step by Step "Defense Package" tailored to attorneys that specialize in personal injury…
To Prove How Collisions On Vehicles Equipped With Receiver Hitches Hide Damage and Increase Whiplash Risk!
He has spent over 16 years studying how a receiver hitch affects the outcome of a rear end collision. But don't take our word for it…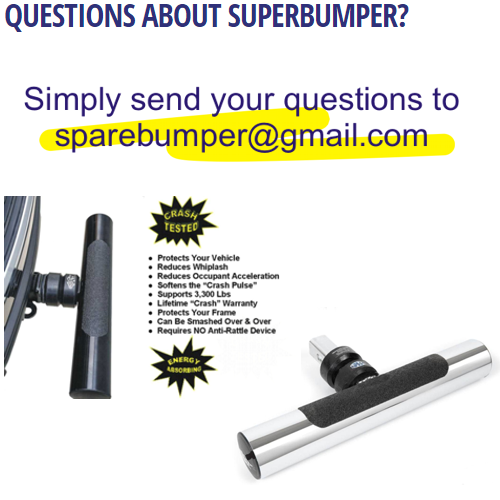 Testimonial 1
To Whom It May Concern:
I do plaintiff's personal injury work in Hawaii. I had a difficult case that involved a client who was rear ended while he was driving a Chevy Blazer. The Blazer had virtually no damage to its rear end, and the insurance carrier had hired a hot shot biomechanical engineer to say that, given the minimal damage to the Blazer, that no one in the Blazer could have been hurt because the g-forces were so small, etc.
In researching the matter on the internet, I came across Jeff Mohr's website, (http://www.sparebumper.com) and contacted him.
I was a total stranger who just contacted Jeff out of the blue and he was very generous with his time and insights on the case, and pointed out to me that my Blazer would have had a factory-installed tow hitch (that extended beyond the bumper).
He then walked me through engineering aspects of how the tow hitch would deliver the crash energy to the occupants, rather than the vehicle, and found some crash tests videos to show to the arbitration panel.
Due in large part to Jeff's input, the award was very satisfactory. I would not hesitate to ask him to look at any other case I get that involves similar issues.
Jim Leavitt – Attorney – Hawaii
Testimonial 2
To Whom It May Concern:
I am a personal injury attorney in Erie, Pennsylvania. I was recently handling a case for a client who was rear ended at low speed, resulting in a herniated disc in her neck. The impact was videotaped (police car dash cam) and clearly showed the defendant's car under-riding my client's Toyota 4 Runner, resulting in no visible damage because the impact was to my client's receiver hitch.
The national insurance company representing the defendant denied that the accident could have caused the herniated disc. After several years of litigation, an attorney directed me to Jeff's website and I called Jeff. He was very friendly and immediately demonstrated a thorough knowledge of the effect of a receiver hitch on low impact accidents.
After talking with Jeff and reviewing his information package, I hired him as an expert in my case. He wrote a very well documented report, supporting his opinions with data from bio-mechanical and mechanical engineering studies and crash tests from the IIHS.
He concluded that the impact to the receiver hitch produced a more significant "crash pulse" because the hitch was bolted directly to the frame and at the same time prevented significant sheet metal damage. He opined that the impact was sufficient to cause my client's injury, a conclusion supported by my expert neurosurgeon. Shortly after I filed his report, the insurance company reversed itself and paid its policy limits.
Jeff was the perfect fit for my case, and I am convinced that his report was a major factor in getting the right result for my client. I would highly recommend Jeff and his information packet to any attorney facing the same issues.
Very truly yours,
John McCandless' Quinn, Buseck, Leemhuis, Toohey & Kroto, Inc.
Testimonial 3
Jeff: I have used your information in several cases, but I honestly cannot recall specifically which one prompted me to contact you. Every time I have used it, the claim has ultimately settled without trial.
As you know, the "Minimal Impact, Soft Tissue Injury" defense (MIST) is often used by insurance adjusters and defense lawyers alike to minimize insurance settlement/verdict value, and when there is a heavy steel hitch or receiver taking the brunt of the impact, as opposed to the vehicle itself, there is usually not much, if any, visual damage.
This, of course, leads to the "MIST" argument, which is difficult to counter since there is no visual physical evidence to contradict it. But your packet of documentation certainly goes a long way in showing that the lack of visible damage to the vehicle does not necessarily translate to "minimal impact" when there is a hitch involved.
Sincerely,
DAVID P. FOLKENFLIK, P.A.
Attorney at Law
Kenneth City, FL 33709
His information includes:
Receiver Hitch Secrets That No One Wants To Tell You About …
Like:
How A Receiver Hitch Affects Whiplash.
How Static Receiver Hitch Products Like Ball Mounts, Tow Bars, Bike Racks, Cargo Carriers and Hitch Steps Add To The Affect Of Whiplash.
How Rear End Collisions Affect Occupant Acceleration.
How Much Force Can A Receiver Hitch Take And How It Affects Vehicle Damage.
Why Accessing Rear End Damage On A Vehicle With A Receiver Hitch Has No Bearing On Occupant Injuries.How Over-Ride And Under-Ride Affect Whiplash On Vehicles Equipped With Tow Bars.
An Impact Video That Proves HOW Receiver Hitches Hide Damage.
Documentation supporting the above video.
Some Quick Tidbits
75% of all rear end collisions are less than 10 mph and 95% are less than 25 mph.
On frame railed vehicles like pickup trucks, auto manufacturers don't want any "global buckling of the frame" at speeds less than 35 mph. So that pretty much leaves out so called "crumple zones" in a rear end collision.
48% of the people that hit you in the rear – are not slowing down.
The Federal Bumper Standard requiring 2.5 mph bumpers (used to be 5 mph) only applies to passenger cars. Pickup trucks, SUVs and Mini Vans do not apply.
Low speed rear end collisions (less than 10 mph) accentuate the whiplash more than high speed ones.
80% of all rear end collisions are caused by driver inattention.
The acceleration of the head when hit from the rear is 2.5 times that of the bullet vehicle.
94% of all rear end collisions occur on straight roads.
Women are twice as likely to end up with a whiplash injury as a man.
The Insurance Institute For Highway Safety (IIHS) removes all receiver hitches before they do any rear crash testing – because receiver hitches reduce the amount of vehicle damage.
Approximately 40% of the vehicles on the highway today have a receiver hitch.
Knowing How Receiver Hitches Effect Rear End Collisions Will Help You Litigate Low Speed Rear End Collision Injuries Involving Whiplash.
We don't leave anything to chance… We write a summary for you based on your case information. You send us your case information (text, pictures, videos, etc.) and we put it all together for you.
We charge $265 and you get both the information kit and the summary that
Will Prove Your Case…Guaranteed!
If You Don't Win We'll
REFUND Your Money!
We email it to you so you'll have everything within 48 hours – and you can use it for future cases. Plus, we include you on our web site with our growing list of attorney's that have won using this information…we haven't lost a case yet!
This written summary will save you hundreds of hours of research – even if you knew what you were looking for.
Knowing How Receiver Hitches Effect Rear End Collisions Will Help You Litigate Low Speed Rear End Collision Injuries Involving Whiplash.
Low-impact crash cases are becoming increasingly more complex and harder to prove.
NOTE: I am available as an expert witness and have been asked many times to appear. But with this defense package I have never had to come. This summary will save your firm the cost of airline tickets, hotel accommodations, and hourly fees typically charged by other expert witnesses. Jeff
For Consumers: Here is a list of Attorneys That Already Have Our Package And Can Help You…
ARIZONA
Don Yearin
YEARIN Law Group
8961 E. Bell Road, Suite 201
Scottsdale, AZ 85260
Phone: 480-502-0708
Fax: 480-502-5188
Email: don@yearinlaw.com
ARIZONA
Ted Updike
Law Offices of Ted Updike, PLLC
1839 South Alma School Road
Suite 2275
Mesa, AZ 85210
Phone: 480-838-9000
Fax: 480-838-9302
Email: updikelaw@aol.com
CALIFORNIA
Dennis Black
Black Chapman Webber & Stevens
206 Lane Street
Yreka, CA 96097
Telephone: 530-841-0570

dwilkinson@blackchapman.com
Alaa A. Yasin
Russell & Lazarus
1401 Dove Street, Suite 310
Newport Beach, CA 92660
Phone: 949-851-0222
Fax: 949-851-2422
Email: alaa@lawrussell.com
COLORADO
Edward A. Bills
The Law Firm of Ted Bills
P.O. Box 38333
Colorado Springs, CO 80937
Telephone: 719-444-1000
Email: tedbills@mac.com
CONNECTICUT
J. Lawrence Price
Brown Paindiris & Scott, LLP
2252 Main Street
Glastonbury, CT 06033
Telephone: 860-659-0700
Fax: 860-734-0049
lprice@bpslawyers.com
http://www.bpslawyers.com
FLORIDA
Anthony Bennett
GOLDSTEIN, SCHMITT & CAMBRON, PL
1330 South Federaly Highway
Stuart, FL 34994
Phone: 772-286-8605
Fax: 772-286-9893
Email: tbennett@gsclawyers.com
FLORIDA
David B. Kessler
3659 Central Avenue
St. Petersburg, FL 33713
Phone: 727-323-6730
Cell: 727-430-4426
Email: dbkesler@tampabay.rr.com
Comment: Jeff, Incredible Report!
FLORIDA
Marshall D. Davis
Marshall D. Davis, PA
233 E. Bay Street, Suite 620
Jacksonville, FL 32202
Telephone: 904-354-2738
mddavis@mddavislaw.com
tmsikorski@mddavislaw.com
http://www.mddavislaw.com
FLORIDA
David P. Folkenflik, P.A.
Injury Law Florida
5742 54th Avenue North
Kenneth City, FL 33709
Telephone: 727-548-4529
Fax: 727-545-0073
Email: dfolkenf@tampabay.rr.com
http://www.injurylawflorida.com
FLORIDA
David M. Gaspari
Slawson, Cunningham, Whalen and Gaspari
2401 PGA Blvd, Suite 140
Palm Beach Gardens, FL 33410
Telephone: 561-625-6260
Fax: 561-625-6269
Cell: 561-308-3129
dgaspari@slawsonlaw.com
http://www.slawsonlaw.com
FLORIDA
Steve Marks
All Injuries Law Firm, P.A.
2340 Tamiami Trail
Port Charlotte, FL 33952
Telephone: 941-623-4551
Toll Free: 888-393-9036
Fax: 941-625-8772
steve.marks@allinjurieslawfirm.com
http://www.allinjurieslawfirm.com
FLORIDA
W. DeHart Ayala, Jr
DehartAyala Esq
1924 West Martin Luther King Blvd
Tampa, FL 33607
Telephone: 813-871-6200
Fax: 813-871-6226
http://www.dehartayala.com
ajimenez@dehartayala.com
FLORIDA
Michael C. Bivona
Hybrid Claims Group
P.O. Box 3349
Sarasota, FL 34230
Telephone: 941-309-5310
http://www.hybridclaims.com
mbivona@hybridclaims.com
FLORIDA
Scot Warner
Warner + Warner
5200 South US Highway 17-92
Casselberry, FL 32707
Telephone: 321-972-1889
http://www.warnerandwarner.com
scot@warnerandwarner.com
GEORGIA
David Bullard
Edwards & Bullard LLP
3370 Vineville Avenue
Suite 102
Macon, GA 31204
HAWAII
Jim Leavitt
Leavitt, Yamane, & Soldner
Pacific Guardian Center
Mauka Tower
737 Bishop Street, Suite 1740
Honolulu, HI 96813
Toll Free: 877-521-7474
Local: 808-537-2525
Fax: 808-521-7749
INDIANA
Bruce Enz
Injury and Crash Analysis
2346 S. Lynhurst Dr
Suite E-107
Indianapolis, IN
Telephone: 317-486-0453
info@crashanalysis.com
IDAHO
Rami Amaro
Amaro Law Office
P.O. Box 796
Hayden, ID 83835
Telephone: 208-661-8248
Fax: 208-762-8096
Email: amarolaw@msn.com
LOUISIANA
Kevin Duck
Duck Law Firm
5040 Ambassador Caffery Pkwy
Suite 200
Lafayette, LA 70508
Telephone: 337-406-1144
Fax: 337-406-1050
Email: krd@ducklawfirm.com
Jasmine Sanchez
Redmann Law
1101 Westbank Expressway
Gretna, LA 70053
Telephone: 504-433-5550
Email: mvc@redmannlaw.com
MAINE
Dan Kagan
Berman & Simmons
129 Lisbon Street
Lewiston, ME 04243
Telephone: 207-784-3576
Fax: 207-784-7699
dkagan@bermansimmon.com
http://www.bermansimmons.com
MINNESOTA
Dave or Jeff Stowman
Stowman Law Firm
P.O. Box 845
Detroit Lakes, MN 56502
Telephone: 218-847-5644
Fax: 218-847-7647
Email: contactus@stowmanlaw.com
http://www.stowmanlaw.com
MISSISSIPPI
Richard Schwartz
Richard Schwartz & Associates
162 E. Amite Street
Jackson, MS 39201
Telephone: 601-988-8888
Fax: 601-948-3822
Email: njackson@1call.org
MONTANA
Santana N. Kortum
Kortum Law Office
1382 Airport Rd
Kalispell, MT 59901
Telephone: 406-257-7944
Fax: 406-257-7945
Cell: 406-250-8142
Web: http://www.kortumlawoffice.com
NEVADA
Denise Bradshaw
Bradshaw Law, LLC
974 5th Street
Elko, NV 89801
Telephone: 775-738-7444
Fax: 775-738-7455
Email: denise@bradshawlawnv.com
Web: http://www.bradshawlawnv.com
NEW YORK
Michael Bergman
Bergman, Bergman, Goldberg, Fields & Lamonshoff LLP
801 Hicksville, NY 11801
Telephone: 718-275-3300
Fax: 718-275-0135
email: julie@selectattorney.com
Web: http://www.selectattorney.com
OKLAHOMA
Laurence K. Donahoe
James A. Conrady
LKDLAW, P.C.
P.O. Box 31375
Edmond, OK 73003
Telephone: 405-236-4179
Email: lkdlaw@cox.net
Testimonial: "Hi Jeff: Your Summary and documentation is pure gold.
Thank you for your professional and thorough work."
Jim Conrady
PENNSYLVANIA
John W. McCandless
Quinn Law Firm
2222 West Grandview Blvd.
Erie, PA 16506
Telephone: 814-833-2222
jmccandless@quinnfirm.com
http://www.quinnfirm.com
PENNSYLVANIA
Christian Earl Eaby, Esq
Eaby Law
1861 Charter Lane
Suite 104
Lancaster, PA 17601
Phone: 717-393-2544
Fax: 717-393-2559
Email: eabylaw@mindspring.com
Stephanie Fera
Flaherty & Fardo
812 Ivy Street
Shadyside, PA 15232
Phone: 412-802-6666
Fax: 412-802-6667
Email: slf@phgfirm.com
RHODE ISLAND
John Foley
FoleyCerilli, PC
56 Pine Street, Suite 200
Providence, RI 02903
Telephone: 401-272-7800
john@foleycerilli.com
TEXAS
Doug Boyer
Law Offices of Douglas C. Boyer
2726 Bissonnet
Suite 240
Houston, TX 77005
Telephone: 713-524-8871
Email: dboyerlaw2@hotmail.com
UTAH
Schwab & Hardscastle, LLC
225 S. 200 West, Suite 303
P.O. Box 118
Farmington, UT 84025-0118
Telephone: 801-451-6560
VIRGINIA
Richard Bolger
Bolger Law Firm, PLLC
10347 Democracy Lane
Fairfax, VA 22030
Telephone: 703-383-9595
Email: cindy@bolgerlaw.com
Jason Shoemaker
Shoemaker and Straw
103 Tradewynd Drive
Lynchburg, VA 24502
Telephone: 434-237-4891
Email: jgs@shoemakerandstraw.com
http://www.shoemakerandstraw.com
WASHINGTON
Sam Elder
Law Office Of Sam Elder PLLC
12716 NE 106th Lane
Kirkland, WA 98033
Telephone: 425-999-8170
sam@samelderlaw.com
http://www.samelderlaw.com
Joseph Rome
Law Offices of Joseph Rome, PS, Inc.
512 Sixth Street South
Suite 101
Kirkland, WA 98033
Telephone: 425-658-3652
Cell: 425-429-1729
Fax: 877-730-9808
jrome@josephromelaw.com
Anthony Otto
Law Office of Anthony C. Otto
2021 S.E. Sedgwick Road
Port Orchard, WA 98366
Email: tony@anthonyotto.com
http://www.anthonyotto.com
WISCONSIN
Scott Clark
Clark & Clark
214 Main Street West
Ashland, WI 54806
715-682-2711
swclark@clarkandclarklaw.net
For Further information just give us a call at 844-402-4230 or email superbumper@qwestoffice.net